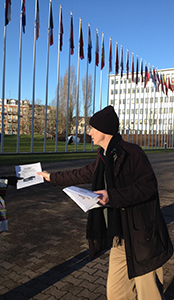 On the 28th of January there was a hearing on male circumcision in the Council of Europe. The meeting was open to visitors, invited guests and members of the Parliamentary Assembly of the Council of Europe. Men Do Complain attended with Patrick and Richard.
We were there to support Victor Schonfeld whose  Channel 4 documentary "It's a Boy" was shown to those attending the hearing. Flyers were handed out from early morning to promote the showing.
To view the webcast from the hearing please click here or on the image below.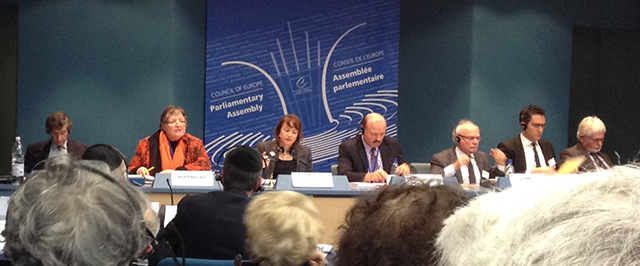 Before the hearing the Channel 4 documentary "it's a Boy" was shown. The film made it's point and is still as relevant today as when it was made. The panel were divided and spoke from their various perspectives on the subject of non-therapeutic male circumcision. The encouraging thing from the point of view of children's rights was the emphasis placed on the right of the child to freedom of conscience thought and religion being the equal of an adult's right to express their religion.  Marlene Rupperecht, second from left above, stressed that children were human beings from the moment of birth with a full set of human rights. An interview was recorded for the Council of Europe with film maker Victor Schonfeld.