17th June 2015, The NSPCC
MDC held a brief vigil outside the National Society for the Prevention of Cruelty to Children's "How Safe are our Children?" conference at the Royal College of Physicians, 11 St Andrew's Place, London NW1 4LE.
January 2015 Vigil outside the NSPCC's "White Hat Ball"
19th November 2014 International Men's Day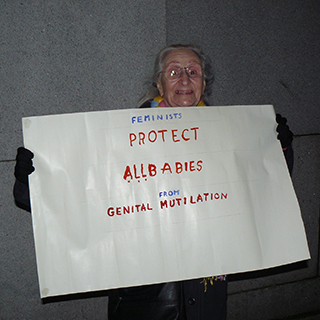 Iris Fudge taking the message to the NSPCC outside the Savoy Hotel for International Men's Day. We had a great attendance, twelve demonstrators, on a very cold night by the Thames.
7th September 2014 Protest by the Gherkin for the NSPCC's fun run.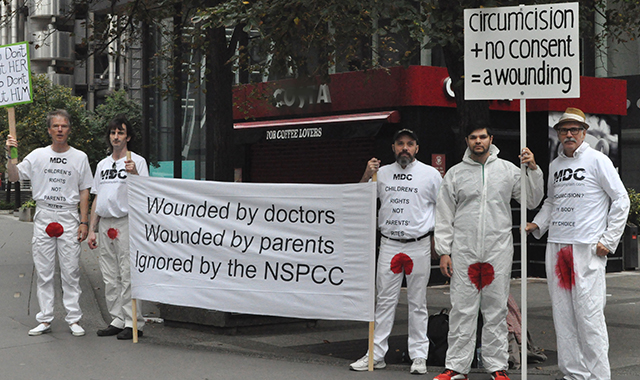 7th May 2014 "Genital Autonomy Day" an annual worldwide day to promote genital = private parts and autonomy = freedom to choose.
30th October 2013 Petition handed in to 10 Downing Street.
Cardiff 2011 where it all started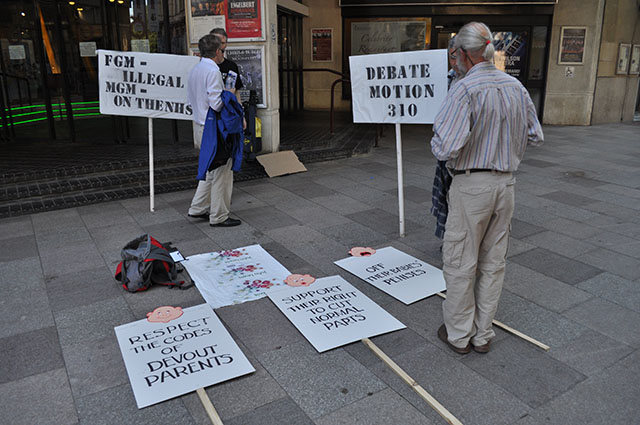 A brave attempt to get the movement started.