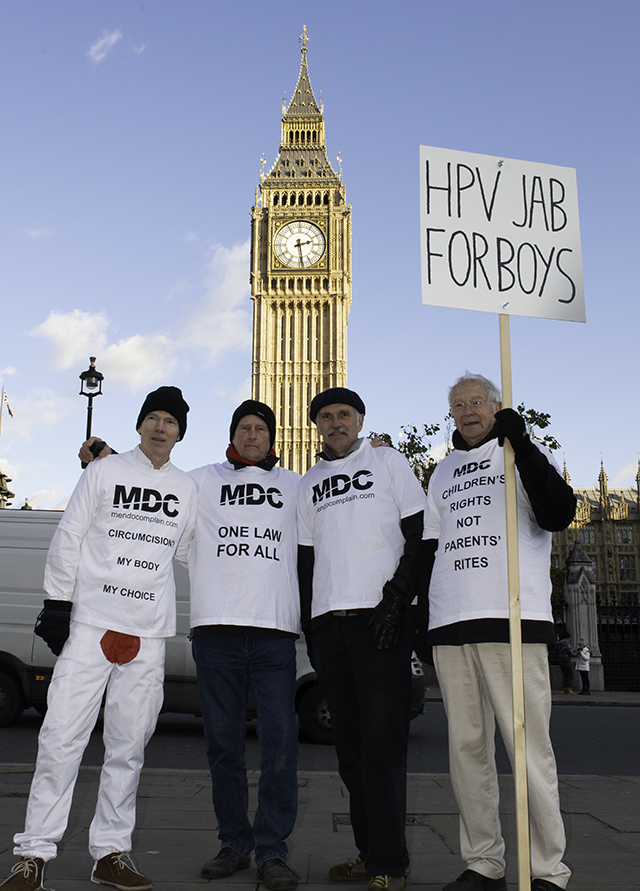 The news that the HPV (human papillomavirus) vaccine is to made available for boys "after the summer" is most welcome. Read the report on the BBC.
The photo above is from our protest in November 2013……
The already unconvincing justification that male circumcision will reduce cervical cancer in females is now looking even less convincing.