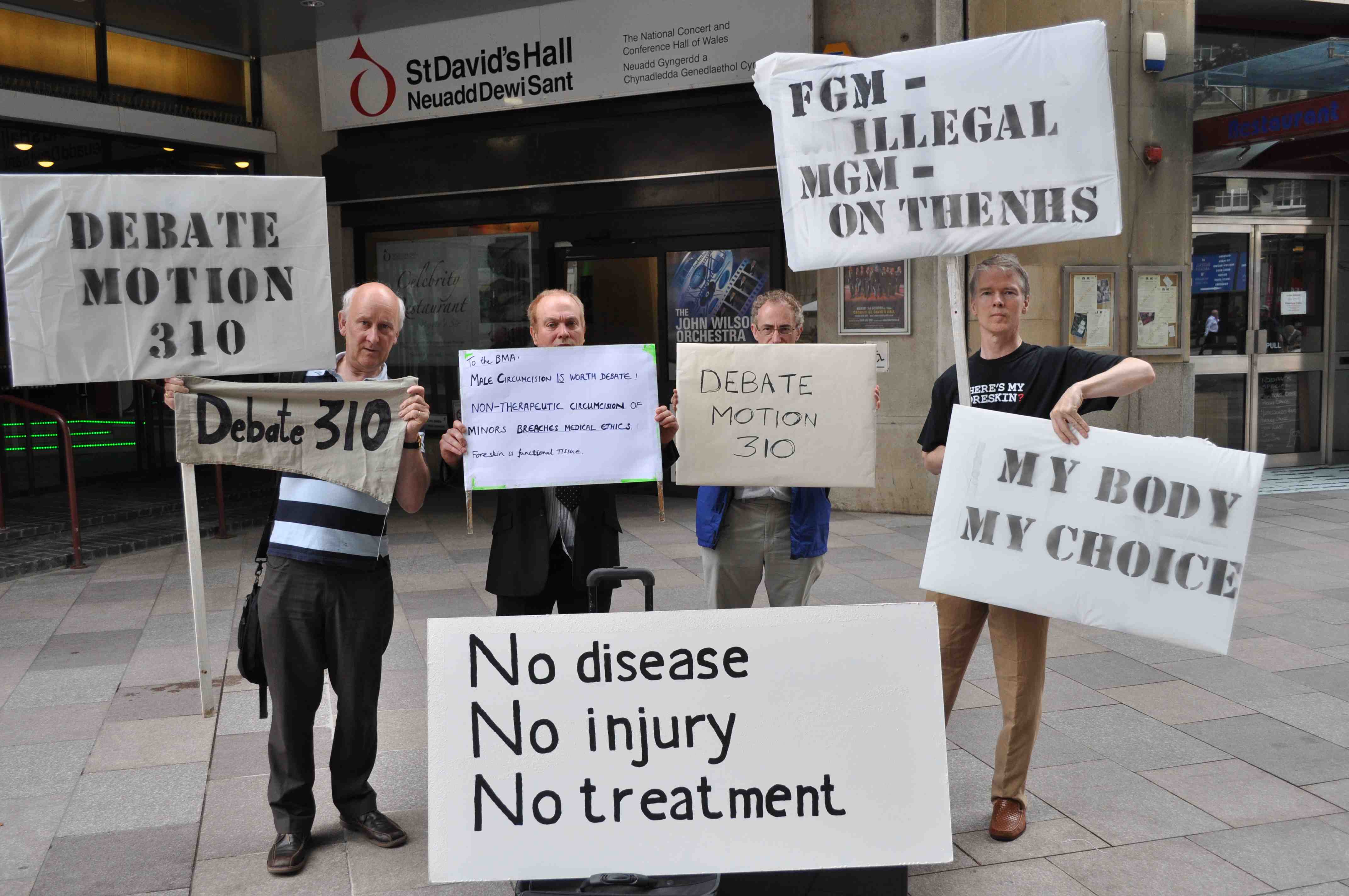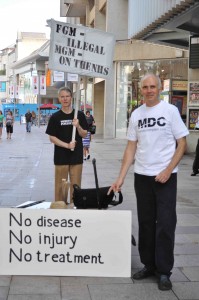 Men do complain is proud to have stood shoulder to shoulder with members of NORM-UK and others outside the British Medical Association's annual representatives meeting in Cardiff.
The ethical, medical and legal issues surrounding  the circumcision of male children not competent to consent are issues that will not go away. The number of enlightened doctors is growing and the numbers of doctors from the dark ages is falling.
See the BBC news web site for a report on the protest in Cardiff. In the report Dr Antony Lempert details the ethical anomalies and dangers of cutting the genitalia of non-consenting children.