Thank you to all our supporters who have donned the bloodstained overalls to campaign against the cutting of children's genitals. The message is getting out there. Intact America has made the Bloodstained Men "Intactivist of the Month".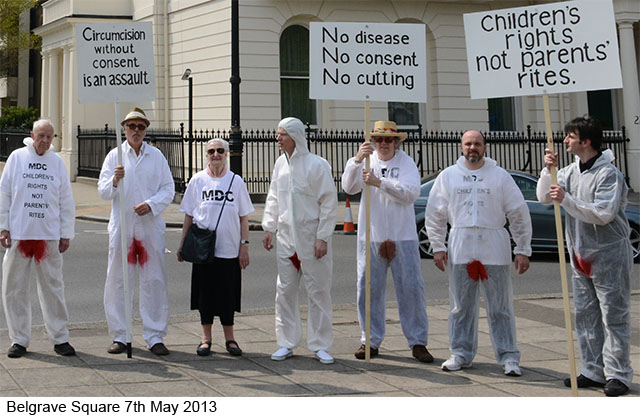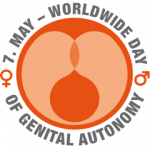 Please join us on our protests this year the first of which will be on the 7th of May for "Worldwide day of Genital Autonomy". The place will be central London times and exact location are to be decided.
There will also be events in Germany and around the world.