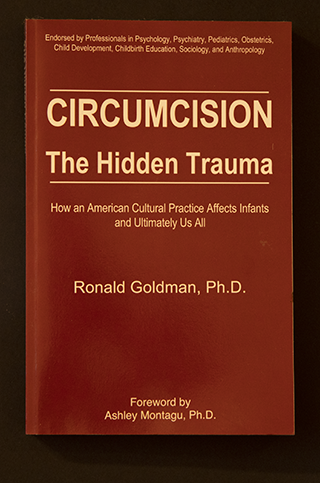 Dr. Goldman is the author of "Circumcision: The Hidden Trauma" and "Questioning Circumcision: A Jewish Perspective".
This YouTube playlist is of six interviews with Ronald Goldman PhD, psychologist, speaker, Executive Director of the charitable educational organization Circumcision Resource Center in Boston, and the Director of the Early Trauma Prevention Center.
The interviews are unedited and were recorded during the filming of the documentary "American Circumcision" by Brendon Marotta. The complete film is available at: https://circumcisionmovie.com and also on Netflix.