The last of the blinds were being drawn as we arrived and the normal opening hours were altered from the afternoon to the morning.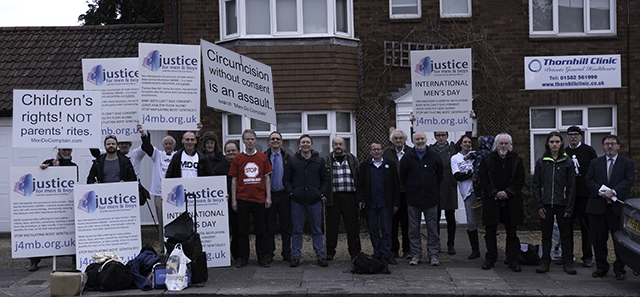 Our biggest protest yet, including candidates for the political parties Justice for Men and Boys (and the women who love them) and the Green Party.
The campaign to protect boys, and all children from the unnecessary medical interventions of powerful, vociferous adults is growing. Cutting the genitals of any child, boy, girl or intersex without an immediate medical imperative is being seen by more and more people as an abuse of children's rights, minds and bodies, which indeed it is.